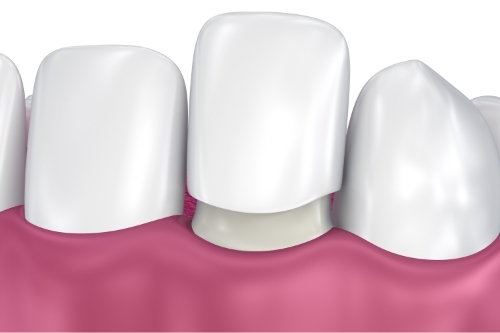 Veneers are custom-made ultra-thin shells cemented over the front part of the teeth. They are made of porcelain or composite resin. Veneers enhance your smile and strengthen the teeth. Technically, veneers do not solve decay or cavities. But they mask imperfections and protect teeth from further damage. Veneers are a long-term option for teeth whitening, shape, and size correction.
Veneers correct or mask minor dental issues like enamel loss, discoloration, cracked or chipped teeth, and uneven or misaligned teeth. Like any restoration or cosmetic procedure, dental veneers need proper maintenance. Well-maintained veneers can last 7-15 years.
Dental veneers procedure @ Glenridding Dental Clinic, Edmonton:
This procedure can take up to six weeks. The initial visits involve a dental examination and an x-ray. In the following visits, teeth are prepared for veneers. This procedure involves little or no anesthesia. But a slight trimming and shaping of the teeth are required. Models of the teeth are taken and sent to the lab to create the veneers. Once the veneers arrive, they are examined for fit and color. The veneers are then attached to the teeth using dental resin and hardened with a high-intensity light. Your dentists may advise for follow-up visits to ensure your new veneers are properly fixed.